ABOUT THE BOOK
Four friends. One night. Not everyone will come out alive . . .
Pre-order the gripping new stand-alone mystery from 'world-class crime writer' Ragnar Jónasson
When a deadly snowstorm strikes the Icelandic highlands, four friends seek shelter in a small, abandoned hunting lodge.
It is in the middle of nowhere and there's no way of communicating with the outside world.
They are isolated, but they are not alone . . .
As the night darkens, and fears intensify, an old tragedy gradually surfaces – one that forever changed the course of their friendship.
Those dark memories could hold the key to the mystery the friends now find themselves in.
And whether they will survive until morning . . .
BUY LINK:
MY THOUGHTS
There are only five characters in the story, but they fill every page with tension and the unexpected. The story opens in the middle. Then drops back to how they are all together in a storm, at the doorway of a safe shelter. It is one of those stories that would make it feel minus fifty, even in a hot climate.
What a strange group of people! They didn't seem to fit together. They were rather like jigsaw pieces which, had been forced into the finished picture. It drops back to how they all met and when. Their backstories make for unusual reading that made me wonder why they had turned up in the first place.
I liked the descriptions of the area and how quickly it changed. Mild then unpredictable, deadly and unforgiving. It complimented the story to perfection. But I was so uneasy reading the story. I had butterflies constantly waiting to see who was going to give first because someone was.
It didn't feel like a very long book, but I flew through the 352 pages quickly. A stunning book from this master of suspense in the most mesmerising place.
I wish to thank the publisher and Net Galley for an e-copy of this book, which I have reviewed honestly.
ABOUT THE AUTHOR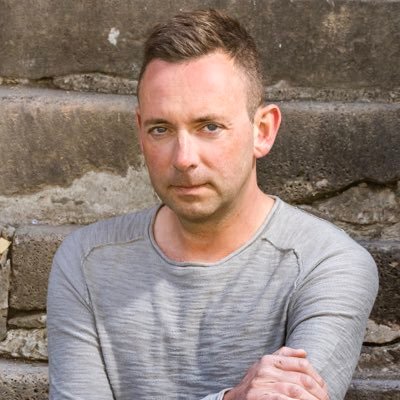 Ragnar Jónasson is an international number one bestselling author who has sold over two million books in thirty-two countries worldwide. He was born in Reykjavík, Iceland, where he also works as an investment banker and teaches copyright law at Reykjavík University.
He has previously worked on radio and television, including as a TV news reporter for the Icelandic National Broadcasting Service, and, from the age of seventeen, has translated fourteen of Agatha Christie's novels. He is currently writing a novel with the Icelandic Prime Minister, Katrín Jakobsdóttir. His critically acclaimed international bestseller The Darkness is soon to be a major TV series.
Twitter @ragnarjo